Dungeoneering
Welcome to the dungeoneering skill guide, I know it might not be needed but it can help to know what foes you actually want to go toe to toe with and where the most proficient (in my opinion) areas in the dungeons to be are.
First off, you'll want to go to the quests/journals tab and hit the "skilling teleport" then "basic skilling" then scroll through the tabs until you hit dungeoneering and the low-level dungeoneering tab.
Low-level dungeoneering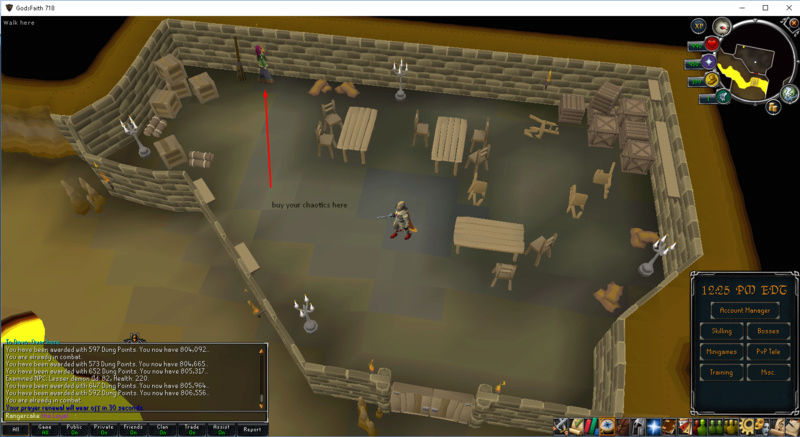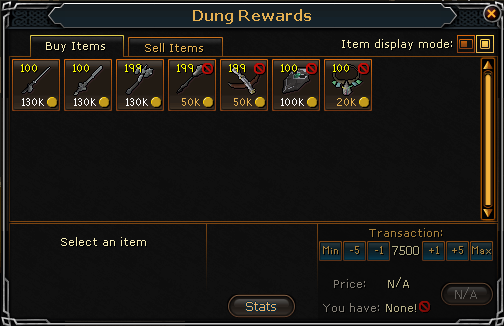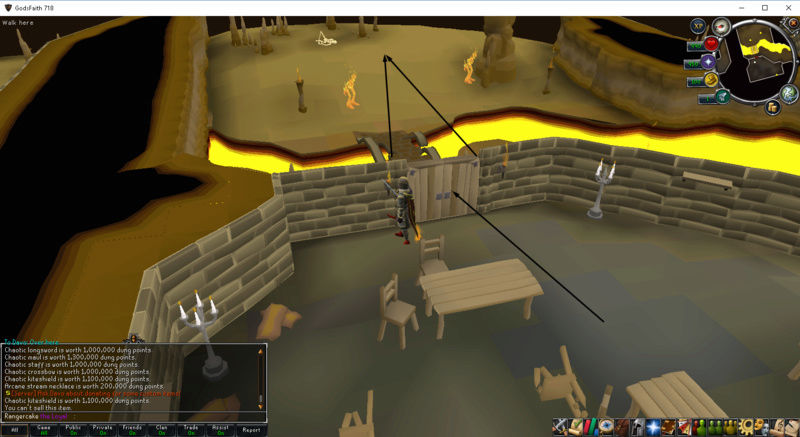 There's three foes here, and they're not worth too many points or experience nor are they difficult though I recommend you come prepared to click a lot because if I remember correctly none of the foes are aggressive.
Health Values
Pyrefiends: 450
Giant Spiders: 500
Rock Slugs: 270
Point Values
Pyrefiends: 33
Giant Spiders: 38
Rock slugs: 22
Grind here for a little bit and move onwards then yea?
Medium Level dungeoneering (lvl 60)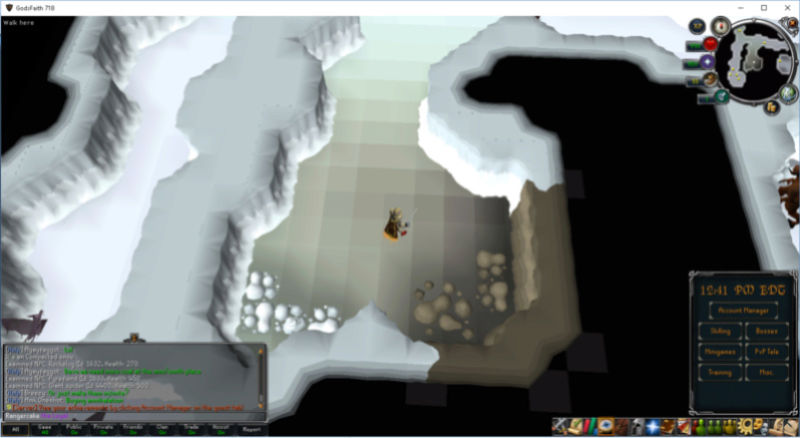 So, welcome to the medium dungeon you're going to spend a whole lot if not all of the remaining time grinding out dungeoneering here and It is well worth doing so, I believe it is quicker than the high-level dungeon and potentially even more profitable.
Hellhounds: 1150
Ice Spiders: 650
Death wings: 780
Lesser Demons: 790
Fire Giants: 1110
Ice Giants: 700
Poison Spider: 640
Revenant Knight:1430
Revenant Ork:1080
Revenant Vampyre: 600
As a recommended course of action you should find the foe you can handle a long time killing, lesser demons are great and so are revenants but revenants are more attention intensive than lesser demons are.
I trained my attack and strength to 99 and my defense to 78 here on lesser demons and ice giants and it was incredibly easy I even managed to get a chaotic rapier before I'd even needed to fight the revenants which drop pvp gear which is great stuff.
Point values
500-678 ( highest and lowest values I've seen)
Hard mode dungeon (level 99)
Welcome to the hard mode dungeon, it's extremely spread out and every kill is worth 1,000+ points. I won't go into detail on this one as it's disappointed me greatly, very few aggressive foes which is what you'd want to reduce the click intensity of the skill, very few "worth money" loots that I've come to see with the simple potential of loots (cosmetic) from Hati, whatever blink drops (25,000 health though???)
I won't give much credit to this dungeon I seriously dislike it, everything is worth 1,000 points + per kill but there aren't many aggressive foes that aren't "bosses".
Hard dungeon health values
Deadly red spider: 350
Giant Spider: 320
Poison Spider: 640 (aggressive but, extremely limited numbers)
Ice Spider: 650
Bork: 3000 (aggressive)
Black Knight Titan: 1420
Mutated Jadinko Guard: 2030
Cliff: 1500 (aggressive)
Abyssal Demon: 1500 (non-aggressive?? though people argued they were)
Mountain Troll: 1000
Blink: 25000 (pray magic)
Hati: 10000 (pray magic, antifire shield??)
Considering the foes you have and their limited spawns it may appear that the double point values are alright, however, there are a considerably lower amount of foes in this dungeon, less aggressive ones with lower health meaning longer wait times for spawns. Considerably more click-intensive, a good place to go when you're swamped out of the medium dungeon when there's no
way to get into any NPC's this place can be an acceptable quencher for the little while you're stuck out, but honestly, it's not worth using it full time. More money and quicker points (debatably) could be made through the medium mode dungeon.
----------------------------------------------------------------
Rewards
Chaotic Rapier: 1,000,000 Tokens
Chaotic Longsword:
Chaotic Crossbow:
Chaotic Staff:
Chaotic Kite Shield: 1,100,000 Tokens
Chaotic Maul:
Arcane Stream Necklace:
Pvp gear: dropped by revenants in the medium dungeon
Cluescrolls and key halves: Giants, lessers
Coins:
Hati stuff: Hati
Dragon weapons some kinda staff : blink
Bork: no points because he has a scene that bugs the dungeoneering system.
---------------------------------------------------------------
Dungeoneering Reccomendations
Seperate the shop up more, you shouldn't only want to aim for those few chaotic items it makes it almost pointless once you get what you want to grind it. Economically their prices are pretty high and if you get the right people you can grind it until their prices tank which isn't good at all especially not for the economy.
My suggestion: In the low-level dungeoneering area allow players to buy level 1-40 Dungeoneering gear with tokens, make it necessary to grind tokens for a pass to the medium dungeon as well.
For the medium dungeon allow 40-60 or 70 gear, then a pass for the hard mode dungeon.
For the hard mode dungeon allow 60-80 gear to be purchased and a pass for a new insane dungeon which would contain the chaotics and other equiptment like the flameburst defender which is were it should be, the tomes and other things that are actually in dungeoneering.
By doing this, dungeoneering would be harder obviously, and would take more time and require much more work which is kinda what makes it worth it to do so, it could slow down the climb of chaotics being bled into this already small but quick growing community.
I also Suggest that at every floor you have to kill 50-100 of the foes in that particular floor to fight the boss on the floor once to give a bit of bonus tokens and exp, these bosses could be directly taken from the hard mode dungeon there's actually enough there as is.
Easy boss: cliff or Bork
Medium boss: Cliff of bork
Hard boss: Hati
Insane boss: Blink
You could also move the revenants to the wild were they belong and tank their drop rate because even though I believe davo dropped it I still got like 15 loots in no time.
I believe if we did this you could actually supply a level 1 dungeoneering weapon and then allow people only to bring dungeoneering weapons into dungeoneering which would also make it more realistic and more of a challenge to get somewhere with it.
I'll be bringing more to this thread as I go on.