Do I have 99 farming, no, however, I can do simple math and this ones a reaaaaaaaaaaaaaaaaaaaaaaaaaaaaaaaaaaaaaaaaaaaaaaaaaaaaaaaaaaaaaaaaaaaaaaaaaaaaaaal doosey.
First steps first, if you've read my skilling guides prior to this one click on that skilling thingy teleport ma bob in the quests/journal tabs, this ones in the advanced skill teleport though I'm not quite so certain why it's actually the most basic thing I've seen so far????
It's on the second page, teleport here with an empty invy or empty it at the bank, go to the log pile and get 28 logs, take it to the lady i pointed out in the screenshot and go to the farming patch below, spam click it for livid plants.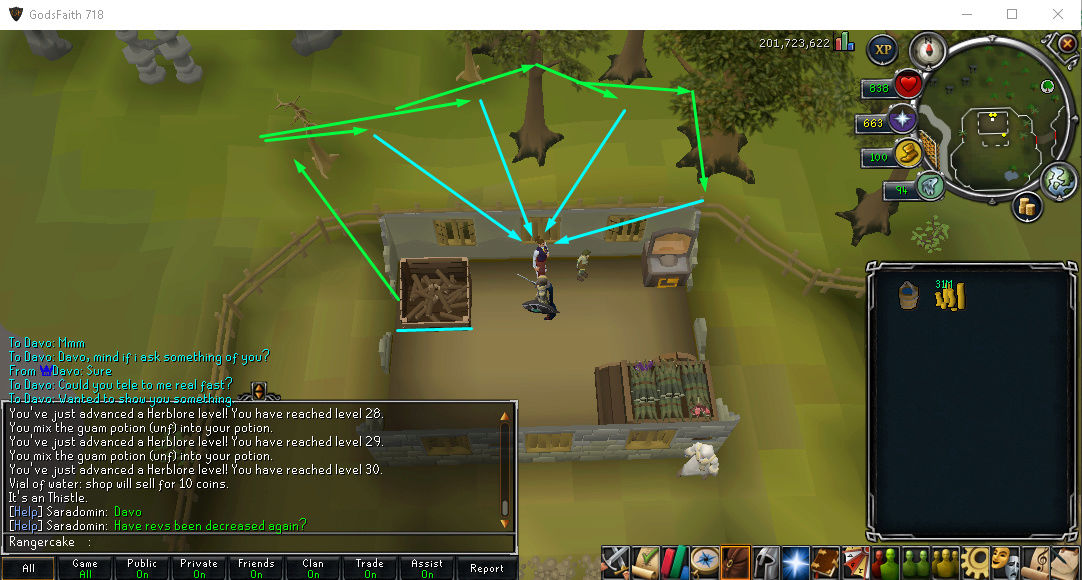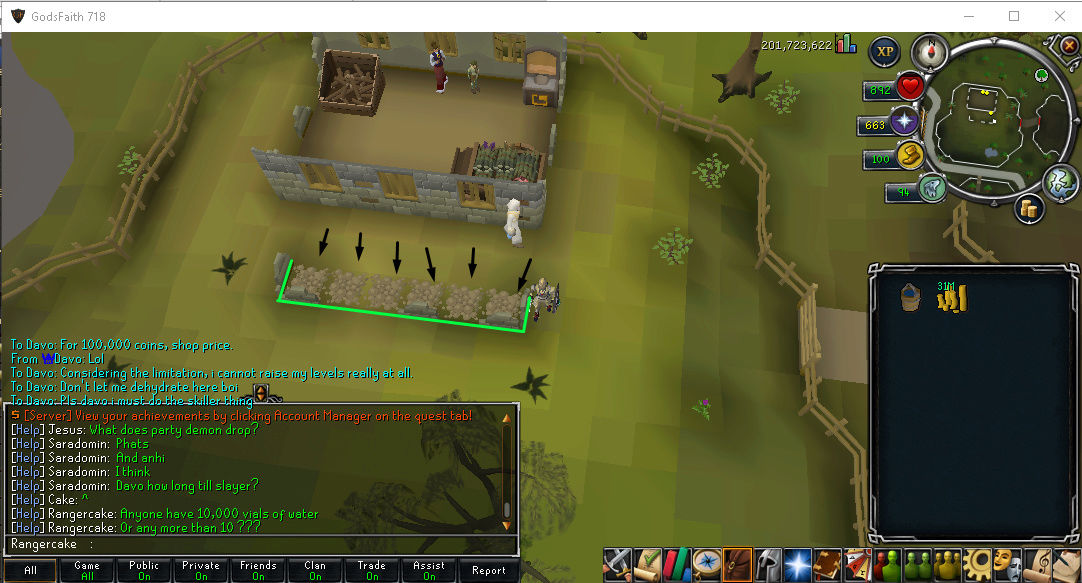 Spam click those bad boys til you get 27 livid plants, then click those plants to "bundle them up" (you need that oil bucket i think)
They're 11,250 exp a piece and 27 of them give you 81 livid farm points (2,500 for the highlander set) and 303,750 exp.
Doing the math based off whatever experience my level 99 defence is at that comes out to roughly 1172 Livid plants! That's only 43 inventories full!
Only 31 inventories for the highlander set~
You can also start herblore here so don't forget that one.
unfortunately the herblore shop is extremely limited in terms of purchasing vials of water, 10 noted, 10 stock which goes to show how miserable the skill is gonna be.
Davo is gunna let me dehydrate q.q