Crafting
*note on hard mode*
Welcome, to my 1-99 crafting guide.
First steps first, get a nice sized wallet cause you're gunna do a lot of spending coins here!
Type ;;shops into the chat and talk to the crafting shop when you get there, purchase a chisel and start crafting away!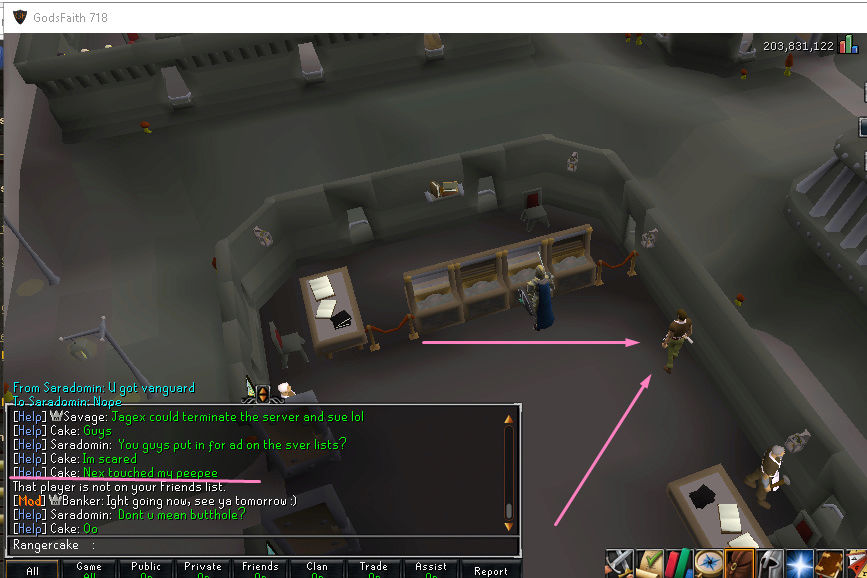 I personally started off by crafting 28 opal, 28 jade and 28 red topaz.
28 opal will set you at level 34.
28 Jade after that will set you at level 42
28 Red topaz after that will set you at level 48
then I crafted
54 Sapphire
108 Emerald
216 rubies
324 Diamonds
513 Dragonstone
After 54 sapphires you should be level 56
After 108 emeralds you should be at level 66
After 216 Rubies you should be at level 74
After 324 Diamonds you should be at level 81
After 513 dragon stone you should be at level 88
At this point, I stopped to eat dinner however I have done the math on the rough amount of dragon stone you would need to cut, and even diamond from this point to 99 your skill.
1855 Dragonstone
2369 Diamond
Exp Values + Cost
Opal: 750 exp
1000 Coins
Jade: 1000 exp
1300 Coins
Red Topaz: 1250 exp
1600 Coins
Sapphire: 2000 exp
2000 Coins
Emerald: 2850 exp
2700 Coins
Rubies: 3250 exp
3400 coins
Diamond: 3650 exp
200 Coins (questionable seriously)
Dragon Stone: 4500 exp
12,000 Coins
I tested out, after a long while of running around whether or not jewelry could completely be crafted and unfortunately it cannot.
So cutting gems is your only way, Diamond is clearly the slower but more affordable rout compared to dragonstone, you can cut considerably less than I did and manage probably quicker levels earlier on.
In fact 27 Opals will take you to level 34, at this point you can immidiately cut rubies, which will net 3250 a piece so 45 or 46 of those and you're already at dragonstone, however I cut all those to do it, plus I wanted all the values to give to you guys.
Good luck getting 99 crafting!